Forums and info pages:
(e-mail me if you want to recommend a site, I'll check it out)
AT Hikers A Yahoo E Group of AT hiking enthusiasts, similar to the ATML Surrogate.
TheBackpacker.com One of the best outdoor sites I've seen.
Web site of a the magazine.

- A great site with detailed articles about ultralight hiking, theories, and principles.
The Lightweight Backpacker. The best site out there on lightweight backpacking.

Peak to Peak Trail and Wilderness Links
- A new site that covers articles about thru hiking and has a gear store that carries light weight gear recommended for thru hiking.
Trail Journals. A good place to read trail journals from hikers who have been there. Now with a new forum.
Trail Place.
A web site dedicated to the Appalachian Trail.
Wings - The home made stove archives. Before you go spend a ton of $$$$ on a stove, try building a lightweight stove yourself for next to nothing.
- Zen Alcohol stoves. A very cool site with lots of information about different stoves and stove related science.
---
Trails and trail organizations:
Appalachian Trail Conservancy, please support them. They keep the AT going.
Appalachian Long Distance Hikers Association. They produce the Thru-hiker Companion.
A great site about the Appalachian Trail, my favorite place to hike.
Hiking Alabama. A great personal web page from Mr. Lee Van Horn. I have hiked in the Sipsey and on the Pinhoti.
The Official NPS Mammoth Cave National Park Home Page One of our favorite spots to hike.
---
Retailers:
(only retailers I have used and can vouch for)

A pretty good outfitter if your near Birmingham.
Check out their lightweight zone.
Campmor A great on-line supply store.
Harmless Hiker Productions: A great source for stickers, woodcraft, jewelry, and other hiking related art and trinkets. A good place to get specialized stickers made for your organization.
Great store with 100% satisfaction guaranteed.
Adventure store, but they sometimes have great deals on hiking and camping stuff.
---
Personal pages:
(e-mail me if you want to recommend a site, I'll check it out)
DANCES WITH MARMOTS - cool PCT Thru-Hike journal.
Great gear ideas and trip journals.JR "Model T" Tate- Homepage of the author of "Walking on the Happy Side of Misery", one of the funniest and best books on thru-hiking the Appalachian Trail I have ever read.
Onestep's Ultralight Backpacking Resource. Another cool ultralight page.
One of my favorite trail journals.
Trail Talk Contributor's Page. Phil's page devoted to Trail Talk regulars.
Amanda Tikkanen's excellent site about hiking with your best friend.
---
Data:
(Useful when needing to convert weights, figure light data, etc.)
Converters for weights, volume, temperature, etc.
Light Data. Sun rise/set, moon rise/set, percent of illumination. etc.
---
Gear Manufacturers:
A:
- Asolo Boots
B:
C:

- Cascade Designs Thermarest pads
- Cedar Tree, maker of the Packa, the StrapPack, and the StrapoLounger
Clark Jungle Hammocks
Exponent Tents and stoves
D:
Dufold - Dufold Underwear and T shirts
E:
Equinox - Equinox Sil-nylon stuff sacks and pack covers
F:
G:
- Gore-Tex Outerwear
H:

Hammock Bliss
- Hennessy Hammocks
Hikelight - "Helping hikers lighten up with lightweight backpacking gear"
I:
J:
- Jacks 'R Better. Makers of cool ultralight quilts and under quilts for Hennessy Hammocks, as well as other hammock and backpacking accessories.
K:
- Kodak Cameras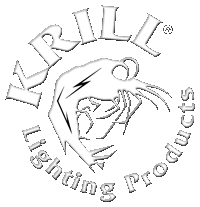 - Krill Lights
L:
- Leatherman Knives
Lowe Backpacks - Lowe Backpacks
M:
- MAG Lights
Custom made lightweight gear at very reasonable prices.
N:
- Nunatak Sleeping bags
O:
- Outdoor Research Outerwear
P:
Q:
R:
S:
- Snow Peak Cookware
- Suunto Compasses
T:

- Thorlo Hiking Socks

- Timex Watches
U:
V:
W:
X:
Y:
Z: