---
Build your own Ion Stove (Juice Can Version)
---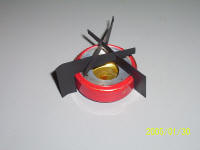 Here are the plans. All you need are two small juice cans like V8 juice.
What I found was that the other design (burner going inside the fuel container) must have a slight leak around the burner can to allow a little bit of fuel to get past and because of the way the Ion burns, the flames just melded in with everything else. I also found that the TiPod slightly interfered with the air flow over the stove in a way that the hardware cloth never did. So to solve both these issues I had to open up the center hole a little more and add more burner holes. There are now 12 of those.
I think all that is important to know just in case you are building them and are having performance issues.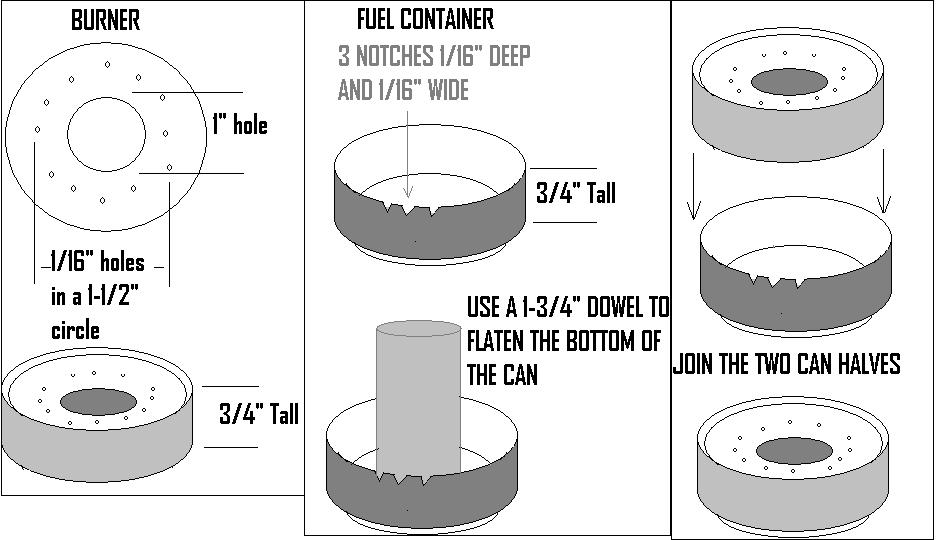 ---
---
Since I changed the stock I make the stoves from, I thought it would be a good idea to post those instructions too.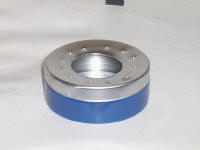 This is a very simple stove to make. You need two wedding favor tins. They can be bought in bulk from places like Michaels, it will cost about $20 for a box of 30, and it takes two of them to make a stove.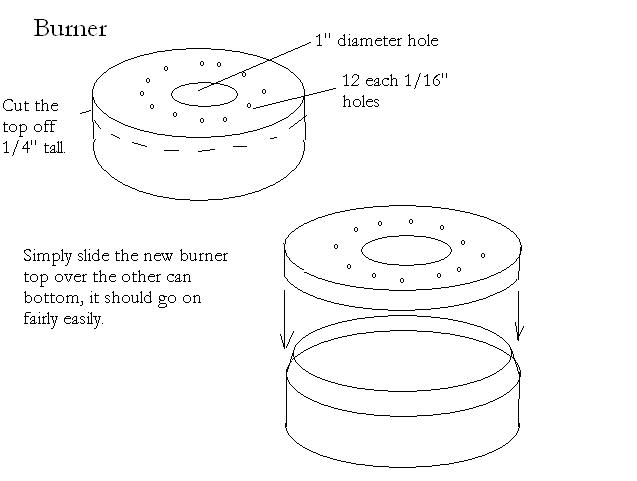 If you want to just get what you need, you can get them here:
http://hikinghq.net/osCommerce/cata...&products_id=37
---
---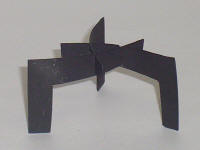 Here are the plans: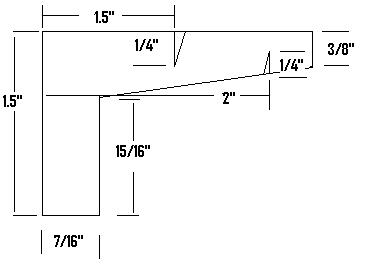 Titanium is available here:
http://hikinghq.net/osCommerce/cata...&products_id=31
Of course you need three sections. You can always change up the dimensions if needed. It should accommodate any stove that is 2.5" diameter or less and 7/8" tall or shorter. To make the standard model requires a sheet at least 2.5"x4.5"
You can cut almost everything for this plan with a good pair of snips, but a hacksaw would be best for the notches, a pair of snips can crack the metal trying to make those cuts. I try to put a slight bend in the metal before making the notches.
---
---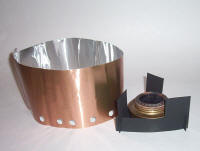 To build this, you will need some snips, a hacksaw, and a sheet of titanium 4.5" x 5.25". You can cut everything out with the snips, but you will need a hacksaw to do the notches on the end without cracking the titanium: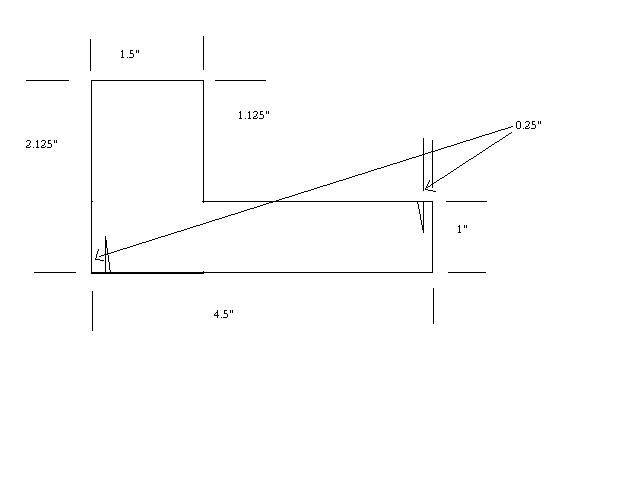 Material is available from here: http://hikinghq.net/osCommerce/cata...&products_id=38
---
__________________
------------------------------------------------
NO SNIVELING!